温馨提示 | 首届深圳大芬国际油画双年展预约指引(红立方展场)
温馨提示 | 首届深圳大芬国际油画双年展预约指引(红立方展场)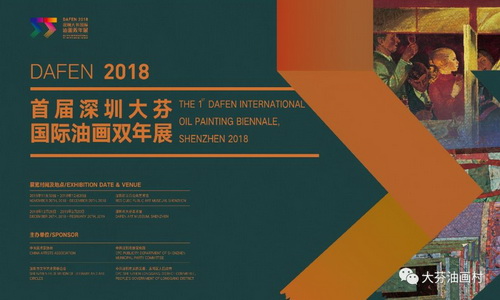 首届深圳大芬国际油画双年展
预约指引(红立方展场)
亲爱的观众朋友:
为便于您提前安排出行,深圳红立方微信公众号现已开通提前预约功能,您可提前15天进行参观预约。
预约开始时间:每日上午10点。
为避免公共资源浪费,请您合理安排参观时间,预约成功后若不能前往,请及时取消订单。取消名额后台将同步更新,方便其他观众预约。超过2次爽约的观众将在一定期限内无法预约。
2018·首届深圳大芬国际油画双年展将于11月30日(周五)在深圳红立方开展,该展观展免费但需提前预约。如若预约名额达到上限,则无法预约。
深圳·红立方
大芬油画村管理办公室
2018年11月26日
Reservation Guides (at Red Cube)of the 1st Dafen International Oil Painting Biennale, Shenzhen
Dear friends:
For the public travelling convenience, Shenzhen Red Cube's WeChat Official Account has opened a reservation channel. You could make a reservation 15 days in advance.
Reservation Starts at: 10am every morning.
For avoiding waste of public resources, please make your visiting schedule reasonable. If you couldn't attend after having made a reservation, please cancel it in time. The reservation change will be synchronous updated so that other visitors can make a reservation. Visitors who fail to keep the reservation twice will not be able to make new reservation for a certain period of time.
The 1st Dafen International Oil Painting Biennale, Shenzhen 2018 will be held in November 30th (Friday) at Red Cube Of Shenzhen. This exhibition is free to visit but should make a reservation in advance. If the reservation has reached the limits, you will be not able to make a reservation.
Red Cube Of Shenzhen
Dafen Oil Painting Village Administration Office
November 26th, 2018
预约流程 / Reservation Process:
第一步 / Step I:
扫以下二维码关注"深圳红立方"微信公众号
Scan the QR Code below " Red Cube Of Shenzhen" WeChat Official Account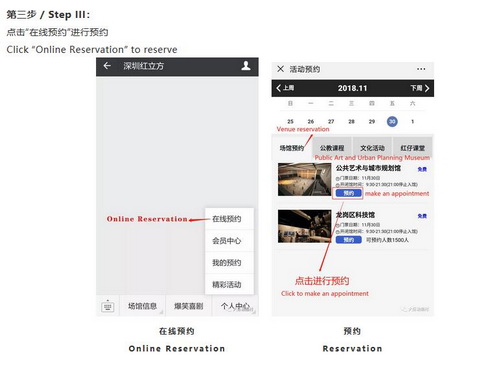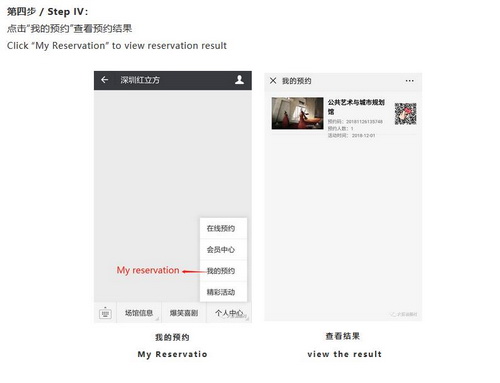 第五步 / Step V:
届时凭预约二维码进入场馆即可。
Show the reservation QR code to enter.
交通指引 / Transportation
乘坐地铁 / Subway
离"深圳·红立方"最近地铁站:
The closest subway station to "Red Cube Of Shenzhen":
龙城广场地铁站-D出口,步行10分钟,约950米;
Longcheng Square Station - Exit D, 10 minutes walk, about 950m;
吉祥地铁站-C出口,步行13分钟,约1.3公里;
Jixiang Station - Exit C, 13 minutes walk, about 1.3km;
公交车 / Bus
离"深圳·红立方"最近公交车站:
The closest bus station to "Red Cube Of Shenzhen":
世贸百货-公交车站
World Trade Department Store - Bus Station
351路、802路、810路、811路、812路、839路
862路、868路、E6路、E7路、M219路、M351路
Route 351, Route 802, Route 810, Route 811, Route 812, Route 839, Route 862, Route 868, Route E6, Route E7, Route M219, Route M351
参观须知
1、深圳·红立方开放时间:
周二至周四9:30-18:00(17:30停止入馆),
周五至周日9:30-21:30(21:00停止入馆),
逢周一休馆(国家法定节假日除外)。
2、观众入馆请出示门票及相关证件,并配合安检及验票。
3、衣冠不整、酗酒和精神异常者谢绝入内。
4、本馆为禁烟场所,请关爱自身及他人的健康。
5、请自觉维护馆内清洁卫生,勿将饮料食品带入馆内食用。
6、老年人、学龄前儿童、未成年学生、残疾等特殊群体观众,须由监护人陪同参观和参与互动项目,并全程负责安全。
7、周末节假日等人流高峰,为保障馆内秩序与安全,限制婴儿车、玩具车等入馆,如有携带请存放于客服中心。
8、严禁携带易燃易爆、管制械具等危险品及宠物入馆参观,贵重物品请随身携带并妥善保管,大件物品须寄存。
9、自觉遵守参观秩序,爱护展品和建筑设施,请勿乱刻、乱画或张贴,如有损坏照价赔偿。
10、参观展品时请勿使用闪光灯、三脚架、自拍杆等拍照,注意自身、他人及展品安全。
11、参观过程中请尽量保持安静,听从工作人员的安全疏导,有序参观,不拥挤、奔跑、嬉戏、喧哗,不得私自进入非参观区域,做到安全文明参观。
12、如遇各类突发事件,请遵照现场工作人员的引导,按指定路线有序迅速撤离。
Notices for Visitors
1. Opening Hours of Red Cube Of Shenzhen:
Tuesday to Thursday 9:30 - 18:00 (no entry after 17:30)
Friday to Sunday 9:30 - 21:30 (no entry after 21:00)
Close on Monday (national holidays excluded)
2. Please show your tickets and related certificates when entering the museum, and cooperate with security check and ticket check.
3. No admission to visitors with alcoholism, mental disorder and have no proper attire.
4. This museum is a non-smoking area. Please be aware of your health and the others.
5. Please consciously maintain the cleanness and hygiene in the museum, and do not bring drinks and foods into the museum for consumption.
6. The elderly, preschool children, underage students, disabled and other special groups of audience, must be accompanied by the guardian to visit and participate in the interactive activities, and must be responsible for the safety of the whole process.
7. In order to ensure the order and safety of the museum during weekends and holidays, strollers, toy cars and so on are restricted from entering the museum. Please store them in the customer service center if you carry them.
8. It is strictly prohibited to bring dangerous goods such as inflammable and explosive articles, controlled appliances and pets into the museum to visit. Please carry valuables with you and keep them properly. Large items must be stored.
9. Please abide by the order of visit, and take good care of exhibits and building facilities. Do not scribble, scribble or post, and pay compensation for damages if any.
10. Do not use flash light, tripod, self-portrait pole and so on to take photos when visiting the exhibits, and pay attention to the safety of yourself, others and the exhibits.
11. Please be quiet as much as possible during the visit, obey the safety guidance from the staffs. And please visit in an orderly manner, do not crowd, run, play, make noises, and do not enter non-visiting areas without permission so as to ensure a safe and civilized visit.
12. In case of all kinds of emergencies, please follow the guidance of the site staffs and evacuate quickly and orderly according to the specified route.